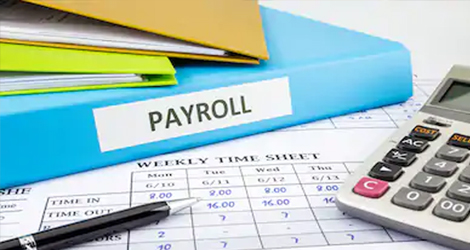 Among other duties, Payroll Services ensures that all the employees within an organization are paid in a timely and effective manner. We, at J.P. Accounting & Tax Services Inc., offer business payroll services in the GTA adhering to the policies, terms, and conditions of your specific company.
We understand that a business can consist of several complicated facets and that Payroll Services can be one of those. From staff turnover to full-term payroll maintenance and reporting, we ensure accuracy and efficiency in all that we do for you.
What We Offer?
We focus on electronic payroll-processing that includes the transaction of payment to an employee's bank account to ensure a more "hassle-free" procedure.
Our Payroll Services include:
CRA payroll remittances of income tax
Employee benefit deductions
WSIB premium calculations and remittances
Preparation of filling T4's and ROE
Record, maintain and update your company payroll procedures

Prepare payroll related reports
What Makes Us Different?
At J.P Accounting & Tax Services Inc., our professionals provide the very best service for HST/GST, payroll source deduction, WSIB and other Payroll Services. By getting the job done right and on-time, we strive to go beyond our client's expectations.
Our Team of experts have:
Strong organizational skills
Proficiency in multi-state payroll
Many years of payroll experience and expertise
Ability to work independently for you
Overall efficiency to meet your organizational needs
Because your business payroll will be managed by our experts, you can focus more intently on expanding your business and meeting your market demands.
Let Our Professionals Manage Your Payroll!